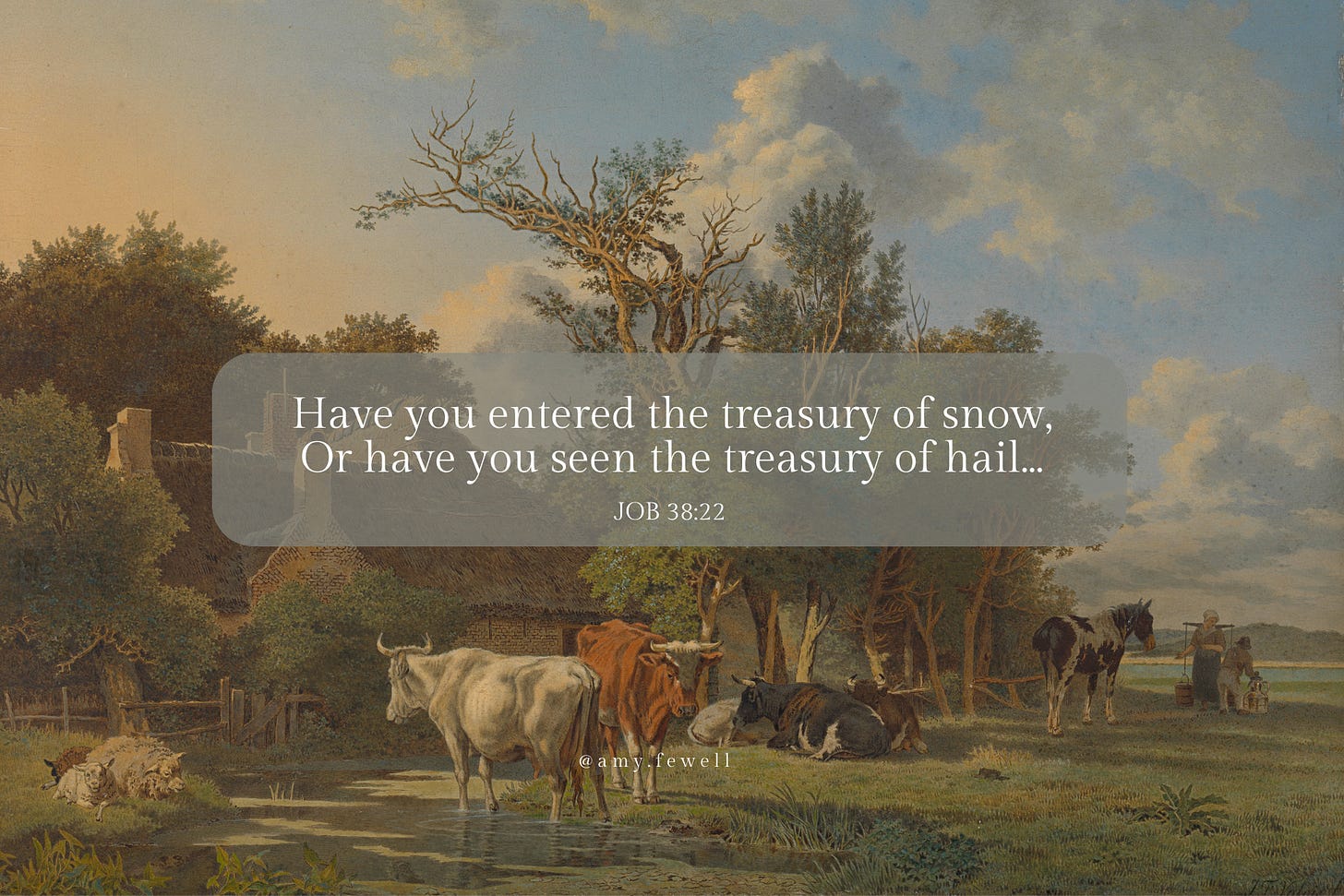 This year has been the worst year for my tomatoes. I have never not been able to grow tomatoes with much success. The only other year we didn't have a bumper crop was because I had an infant that was very clingy, and the weeds took over. No excuse this year, though, because we have weed fabric barrier under our plants.
So when I mentioned that something could be "wonky" in the air, after exhausting every growing option, there were some who took it to the extreme, either direction. Neither of which I meant. First you had the people who absolutely knew it was because the government is controlling the weather. Then you had the people who believed that nothing in life is a conspiracy and the world is the best its ever been.
There's a happy balance between the two, somewhere. But it made me realize just how deep this topic could go. And so, I'm going there. I'm going to ask you a few questions, and give you my answer. And some of them, I don't have an answer for.
Living in Conspiracy
We have to first start by laying the ground work. Since COVID happened in 2020, Christians especially have been quick to blame the government (or COVID) for everything. In fact, I think that was always the plan. Literally, everything. I have clients on a monthly basis that think all of their health problems stem from COVID, but in reality, these issues are new, or have been there since before the virus.
In fact, let's talk about the "virus" for a second. We gave that way more credit than we should have, as well, in regard to deaths and transmission rate. If you're a Christian, why were you so fearful? Or better yet, why did you care so much about an illness? Why did it consume your life? But I digress. You can apply what you're about to learn about the weather to the health industry, too.
Continuing on…
Ephesians 6:12-13 says,
"For we do not wrestle against flesh and blood, but against principalities, against powers, against the rulers of the darkness of this age, against spiritual hosts of wickedness in the heavenly places.Therefore take up the whole armor of God, that you may be able to withstand in the evil day, and having done all, to stand."
Isaiah 8:12-14 says,
"Do not say, 'A conspiracy,' concerning all that this people call a conspiracy, Nor be afraid of their threats, nor be troubled. The Lord of hosts, Him you shall hallow; Let Him be your fear, And let Him beyour dread. He will be as a sanctuary…"
Do you fear the Lord? I mean really, if He told you to do something and you didn't do it, would you fear the repercussions? If you knew you were living in sin but you just kept doing it, do you fear the repercussions? We have a true lack of "fear of the Lord" in today's cultures. Do we believe God is Who He says He is?
I want you to remember the above scripture in Isaiah throughout this entire letter. It's important. Come back to it and read it when you're done.
The problem with most Christians is that they don't truly believe that God is the Creator of all things. That includes the earth, humans, animals, snow, rain, the sun, the stars, life, the Holy Spirit. The list could go on. Some "believe" in the story of Jesus dying and raising three days later because it's in the Bible, but they don't actually believe it.
But what ends up happening when we don't fully know who God is, or what His word says, is that we cry "conspiracy" in every situation that goes wrong or weird.
We understand from Ephesians that we do not wrestle against flesh and blood. We wrestle against principalities (which can mean governments or Spiritual hierarchy), and against spiritual hosts in "heavenly places". Everything is spiritual.
Where are those heavenly places—have you ever wondered this? Is it a far off distant place unreachable for us? So often we just skim over the words without actually reading them with understanding. And if we're waring against these spiritual hosts in heavenly places, what else is in those heavenly places? Let's just say we completely understand and agree with this scripture (which we should), then if we believe it, we should believe in all the things the Bible says are in the "heavenly places", and who they are controlled by.
We'll dive more into that in a minute.
But as we move forward in this letter, and in life, we must get rid of conspiracy in our mindset and realize that there is black and white truth, we just have to know what the truth is.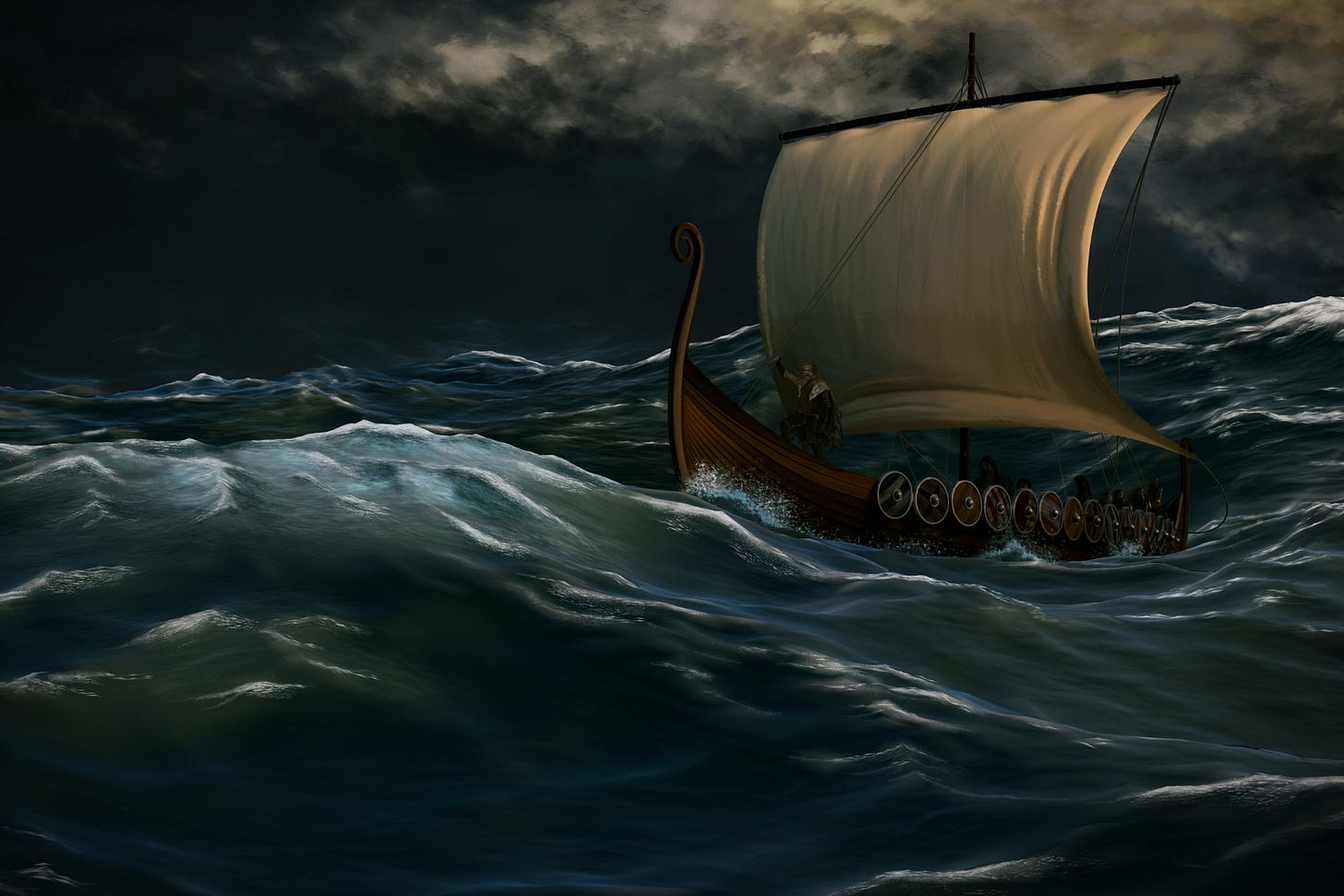 The Weather & The Great Deception
I cannot tell you how many countless scriptures there are in the Bible about the weather. From storms to snow, rain to wind, there's hundreds of scriptures in regard to the elements of the weather and how God controls them all. Or more so, how they obey His voice or command.
If you've ever read the Bible, and then cracked open the books of Enoch, you will find an incredible discovery and account, more in depth, of the creation of life as we know it. Say what you may about the books of Enoch, I have no opinion for or against it. But if nothing more, it challenges the Christian to truly realize that God created all things, and that all things were created to obey Him for its own goodness, and to glorify God.
Enoch talks about the storehouses of snow and dew, and how they open and close at the word of the Lord, or according to the season. But whether you believe in the books of Enoch or not, the Bible mirrors and says these exact things in less detail. Which may cause you to question why the books of Enoch were ever uncanonized to begin with. But I digress, again.
Job 38:22 says,
"Have you entered the treasury of snow,
Or have you seen the treasury of hail…
Some versions of the Bible say "storehouses" in place of treasury. They are interchangeable words, in this case. Throughout the Bible, humans created storehouses of grains and more. But when you read the Bible literally, and then compare it especially to 2 Enoch, you see that the Lord stores up everything that has to do with us here on earth, such as the elements of weather. The release when He wills them to, but also on their seasonal schedule that He created.
Numbers 11:31 is one of my favorites where it says, "Now a wind went out from the Lord…" Another is Psalm 135:7, "He causes the vapors to ascend from the ends of the earth; He makes lightning for the rain; He brings the wind out of His treasuries." And in the book of Daniel, he talks extensively about the "winds of heaven".
The books of Job, Psalms, and Daniel are very much confirmation of 2 Enoch in regard to creation. In 2 Corinthians 12, Paul talks about being caught up into a third heaven. Multiple dimensions of heavenly places, have you ever considered this? What dimensions are here right around us or above us? Elisha prayed and the Lord opened the young mans spiritual eyes to see chariots of fire all around him. This was real. This is real.
Perhaps the most disregarded scripture on this topic is when Jesus calmed the storm with the disciples. We often like to use this scripture to talk about faith, but we cannot discredit the fact that Jesus wasn't necessarily talking about faith in simply being protected. He was talking about their faith in His sovereignty as the Almighty—the One Whom the sun, moon, rain, and wind obey at His command. Let that sink in for a minute.
Luke 8:23-25 says,
But as they sailed He fell asleep. And a windstorm came down on the lake, and they were filling with water,and were in jeopardy. And they came to Him and awoke Him, saying, "Master, Master, we are perishing!" Then He arose and rebuked the wind and the raging of the water. And they ceased, and there was a calm. But He said to them, "Where is your faith?" And they were afraid, and marveled, saying to one another, "Who can this be? For He commands even the winds and water, and they obey Him!"
While this passage is a fabulous way to test your own faith, what faith are you testing? That you'll be protected when the storms of life come? I feel like that's a cheap and easy copout interpretation of this scripture. It's very Americanized.
No, see, I see more to this. I see Jesus challenging their faith in Who He is, and what He's capable of, because He literally is the Creator, and all creation obeys Him. Do we really believe that? And if we do believe that, how much more Dunamis power do we have as ambassadors of Christ?
The Greek word "dunamis," used in the New Testament, refers to the miraculous power (Dunamis) that Jesus imparted to believers for miraculous and Spiritual gifts through the anointing of the Holy Spirit.
Do we believe He has storehouses of snow and rain and wind, and that He is the one who makes the weather happen? If this is the case, is weather prediction a form of divination? Besides simply looking at weather track records and making predictions, is there something more at play here in the spiritual realms that cause us to doubt God's ability (through us) to tell a hurricane to die? Or speak to a tornado to dissipate? Or to tell the angels to shut up the floodgates? This is where I have no answer for you, but challenge you to think and seek Holy Spirit.
I can tell you this. When I was a teenager, there was a massive hurricane headed towards Australia, and my dad felt a strong calling to pray that it turned away otherwise it would have devastated the entire country. He got a prayer team together, they prayed in the mighty name of Jesus, and that hurricane turned last minute, sparing the entire country. It did a complete turn around and dissipated. That's faith in action.
So what about the government?
Right, what about the government? We know, especially in the homesteading and farming world, that the media and government tell us they have the ability to do crazy things, like "cloud seed".
Cloud seeding is a weather modification technique that improves a cloud's ability to produce rain or snow by introducing tiny ice nuclei into certain types of subfreezing clouds. —Desert Research Institute
In my opinion, this is absolutely a form of divination when you look at the definition of divination in the Bible, if it's really happening.
We know that Bill Gates and George Soros say they can blot out the sun with a chemical weather ballon, or geoengineering.
At the Munich Security Conference last week, George Soros got onstage to talk about the existential risk that climate change poses to human civilization, as well as what appeared to be the 92-year-old Hungarian-American billionaire's preferred method of addressing it: brightening the clouds over the Arctic to reflect the sun's energy away from the melting ice caps….

Bill Gates, for instance, backed a project by Harvard University scientists to test an idea to spray calcium carbonate into the atmosphere in the skies over northern Scandinavia in 2021 (the project was ultimately canned after outcry from local Indigenous groups and environmentalists). Jeff Bezos put Amazon's supercomputer capabilities to work modeling the effects of plans to inject huge amounts of sulfur dioxide (SO2) into the atmosphere later that year.
And yet, the book of Job says this…
Do you know the ordinances of the heavens?
Can you set their dominion over the earth?
"Can you lift up your voice to the clouds,
That an abundance of water may cover you?
Can you send out lightnings, that they may go,
And say to you, 'Here we are!'?
Who has put wisdom in the mind?
Or who has given understanding to the heart?
Who can number the clouds by wisdom?
Or who can pour out the bottles of heaven,
When the dust hardens in clumps,
And the clods cling together?
[Job 38:33-38]
And so, if God is in control of the weather, is it possible for man to actually manipulate the weather in every way? Or have we been living in the biggest deception between two extremes this entire time? The one extreme is that everything is a conspiracy and the government is going to kill us all. The other extreme is that there's nothing here to see and nature is nature and does what it wants to do. I believe there's a balance.
The reality is that God is in control of the weather. He set the weather patterns in place from the foundations of the earth for a reason. He set two great lights in the sky as a sign for those of us here on earth. He allows things to happen outside of His foundational principles in weather, including (and especially) during times of judgement.
"Man" has dominion on this earth, but the church has been commanded to advance the kingdom of God on earth. We can choose to use chemicals and bad things in our own personal bodies on a regular basis. And Bill Gates can choose to dump a bunch of chemicals in the air. But according to the Bible, God is the giver of life, and that includes fruits, gardens, livestock, and human life. He is also the one Who allows life to be taken away. So the question is, what will God allow?
If you truly believe He is a completely sovereign God with all power, then your mind begins to shift. Suddenly you aren't fighting the government, nor are you giving them so much credit. They can pour chemicals all they want, but God sustains life on this earth for those who trust in Him. Even if the air is full of chemicals and the clouds are doing crazy things.
He Prepares His People for Weather Issues
Now, you're ready to take dominion when you realize that God prepares His people ahead of time. When He knows a time of famine is coming, He tells the watchmen-and-women in order to sound the trumpet, because He knows He's going to allow this to happen. When He knows a time of plenty is coming, He tells those who trust fully in Him and who know His voice.
Conspiracy? No. We've just been lied to our entire lives because we don't truly know Who God is or what His word promises. When our minds shift from earthly knowledge to heavenly wisdom, things shift.
To break it down more easily, here's what I know. God allows goodness, and God allows man freewill. But only to a certain extent does God allow man's freewill to interfere with His foundational methods and principles of creation. God wiped entire cities and generations off of the earth because of their corrupted human seed or their consistent sins that were an abomination to Him.
God calms storms and allows storms. The government tries to control the weather and to some extent, I believe God may allow it, but only to some extent. Let's not forget, God allowed divination and false prophecy in the Bible because of free will, this is why we're told to "test the spirits". But, God is always King. And He will always make it a point to let the cards play out, while holding the upper hand.
The Great Deception
As I read the Bible more and more, and as I learn the character of God more and more, I realize that we literally live in the biggest psyop ever. We live in the biggest media controlled environment. This is the entire world, not just America. We believe everything the tv tells us. We are the generation that Judges 2:10 talks about, "When all that generation had been gathered to their fathers, another generation arose after them who did not know the Lord…"
We need to turn off the phones and the tv, and read the word of God. We need now, more than ever, to know WHO HE IS, and how He created us to be. When we read books, scroll aimlessly, watch tv—all of these things make us have a preconceived opinion while reading the Bible. And we filter everything through the things we've read and seen outside of the Bible. Sounds like trouble, doesn't it?
We are a generation that has been taught that God isn't in control of everything, but that couldn't be farther from the truth. There are foundational things that will always and forever obey the voice of the Lord and His commands. Man, however, has freewill.
So, were my tomatoes a ploy from the government to stop food production? Maybe, but the jokes on them. My tomatoes may have suffered, but the rest of my garden flourished. The Lord provided.
Was the wildfire smoke part of the WEF and Gates plan to blot out the sun? Maybe, but the earth is still moving and functioning just as they were created to function, at the voice and command of the Lord. The Lord is providing.
Are the chemicals in town water, the plastics in our food, and the fake lab meat real? Absolutely. Man still has dominion over this earth, and that free will means they make bad decisions. It is our responsibility to live the way God called us to live, not the "cultural norm". The cultural norm got Sodom and Gomorrah demolished and Lot's wife turned into a pillar of salt when she looked back at the city. The Lord wants to provide for us, but we have to say "yes'".
This is why living a homesteading lifestyle is so important. And if you can't live it, support it and cultivate real food and products in your communities. Remember in my last letter I told you, God is even using those in urban and city settings, even if they can't homestead themselves.
I think the most beautiful realization out of all of this is the fact that we can take comfort in knowing the Lord's plans always work. The Lord always provides. He always prepares. His plans have never failed. But only if you abide in Him.
Psalm 91 says that he who dwells with God, who abides with God, who continuously stays in the presence of God, will be the ones who hear His voice and who are warned of the things to come. Whether the weather and famine are caused by man, or by the judgement of God, really doesn't matter in the long run. What matters is that you hear the voice of the Lord, and you prepare accordingly.
So stop giving the government so much credit, and instead start fearing and reverencing the Lord once again. Let this be a call back to understanding Who He is, what He created, and how He controls all things (which also means He allows some things). Let this be a challenge to you to pray differently, with the dunamis promise of power in the Holy Spirit. Let this be a challenge to you as you take dominion of this earth and take back the kingdom by force.
And from the days of John the Baptist until now the kingdom of heaven suffers violence, and the violent take it by force. [Matthew 11:12]
Forget not the scripture in Isaiah, and read it again and again….