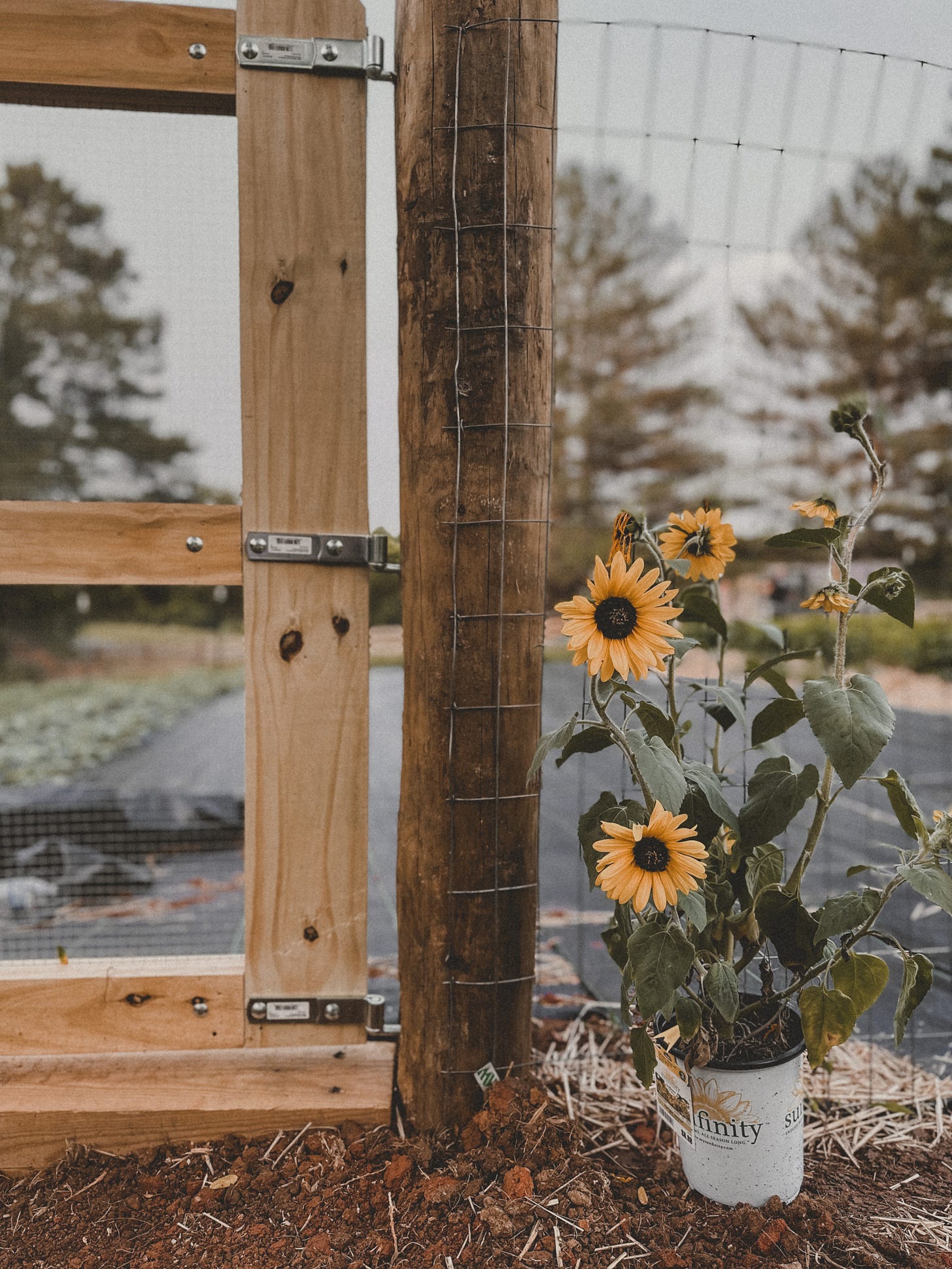 Over the weekend I was one of the speakers at an event called "Two Days of Truth". It is always a beautiful time when I visit my friend Joel's Polyface farm, the location where this event was held. It was an honor to be asked to speak.
The rainy weather mostly held off, and Virginia finally found its summer heat. We didn't stay for most of the talks, but we stayed long enough to get the general idea of them.
I was asked to speak about herbalism, how it got sidetracked in America, and God's medicine. God's "medicine", of course, isn't just natural remedies. God's medicine is a relationship with Him. A turning away from your sin and practicing true repentance. Letting go of all bitterness so that sin in your life doesn't manifest as disease, or worse.
It's an understanding that we were created by a Creator, not some unknown blast of cells. Cells aren't intelligent enough (if cells even exist the way science claims they do).
I hope to unpackage what, exactly, repentance is in a future podcast episode or article. Very, very soon. The entire second half of my Saturday lecture was a conversation about repentance. I had planned on diving into the spiritual roots of disease way more, but never got that far. I felt necessary to answer all of the questions about repentance, because I quickly realized that this is the problem—the church doesn't teach about repentance. At least not in a way that is understandable. People didn't know what repentance was, or how it worked. Even some believers. But again, more on that to come.
Circling back to my topic—I really enjoyed deep diving into research about how natural medicine (which is just God's standard of healthy living) has been kicked out of the medical industry since the beginning of time. Satan always has a counterfeit, or always tries to take credit and then adulterate.
But there was one question throughout the weekend that I wanted to ask each speaker….what, and Who, was their standard?
Who Set the Standard?
The mindset was prevalent in some speakers, that if you cannot "experiment" with something (scientifically) in order to prove the truth, then it is automatically not true. Which couldn't be further from the truth, actually. Though I get the general point, I begged the crowd this question at the end of day two—where does your standard of "truth" originate from?
There's always a standard. There must be.
Isaiah 59:19 says,
So shall they fear
The name of the Lord from the west,
And His glory from the rising of the sun;
When the enemy comes in like a flood,
The Spirit of the Lord will lift up a standard against him.
I felt this in my Spirit the entire weekend. And I knew it was a banner I was set in this place to raise.
Just like a scientific study with control groups, there must be a standard. Where do your moral standards come from? It couldn't be from the Greek gods, pre-Jesus, because they believed in sacrificing children and practicing sexual immorality. So if you don't believe in sacrificing children and practicing awful things, where did your standards originate from?
We didn't just pull morals and standards out of the air. We are a people that must be taught, that must learn what we know. So, where?
They originate from God, that's where.
Because from the beginning of time, and especially since Moses and the Ten Commandments, the moral standard has been set. Everything outside of God's moral standard is immoral. You would agree, too. In fact, a large portion of the world would agree—no matter their spiritual belief—that we all agree on basic morals.
Consider the relationships throughout the Old Testament, even before Moses. God wanted nothing more than the fruit of the Spirit to be apparent in people's lives. But that couldn't fully happen until we had the Holy Spirit with us, and even before that, the sacrifice of Jesus. That happened in the New Testament after Jesus died and rose again, and left.
Galatians 5:13-15 says,
"13 For you, brethren, have been called to liberty; only do not use liberty as an opportunity for the flesh, but through love serve one another. 14 For all the law is fulfilled in one word, even in this: 'You shall love your neighbor as yourself.' 15 But if you bite and devour one another, beware lest you be consumed by one another!"
Galatians then goes into the works of the flesh. Galatians 5:16-21 says,
"16 I say then: Walk in the Spirit, and you shall not fulfill the lust of the flesh. 17 For the flesh lusts against the Spirit, and the Spirit against the flesh; and these are contrary to one another, so that you do not do the things that you wish. 18 But if you are led by the Spirit, you are not under the law. 19 Now the works of the flesh are evident, which are: adultery, fornication, uncleanness, lewdness, 20 idolatry, sorcery, hatred, contentions, jealousies, outbursts of wrath, selfish ambitions, dissensions, heresies, 21 envy, murders, drunkenness, revelries, and the like; of which I tell you beforehand, just as I also told you in time past, that those who practice such things will not inherit the kingdom of God."
So what, then? Most of us would agree, even if we aren't Christian, that all of these works of the flesh have consequences, and none of them should be practiced. It's just being a good, moral person, right? But what's the opposite? What are the fruits of the Spirit, then?
Galatians 5:22-25 says this…
22 But the fruit of the Spirit is love, joy, peace, long-suffering, kindness, goodness, faithfulness, 23 gentleness, self-control. Against such there is no law. 24 And those who are Christ's have crucified the flesh with its passions and desires. 25 If we live in the Spirit, let us also walk in the Spirit. 26 Let us not become conceited, provoking one another, envying one another.
These things aren't just living as a good, moral person. These morals originated from God-Almighty. He set the standard from the beginning of time. It's always been Him. It's always only Him. But one thing is clear, we cannot be any of this without Him.
It is not a controlling of the mind or heart. It is a literal heart change, because the heart is deceitful above all things.
Jeremiah 17:9-10 says,
9 "The heart is deceitful above all things,
And desperately wicked;
Who can know it?
10 I, the Lord, search the heart,
I test the mind,
Even to give every man according to his ways,
According to the fruit of his doings.
It is the process of allowing Holy Spirit to show you and teach you His truth, and then allowing Him to change you as you make decisions based on His truth. The more truth you know, the better choices you make, the more fruit you bear, and so on.
Ultimately, however, it is the deliverance of the captives. There has been sin in my life that I have been delivered from. That I have literally cried out to God and fully repented of, and suddenly, it's gone. He came to set the captives free. To heal the sick. And to raise the standard. Jesus didn't abolish the law, He fulfilled it.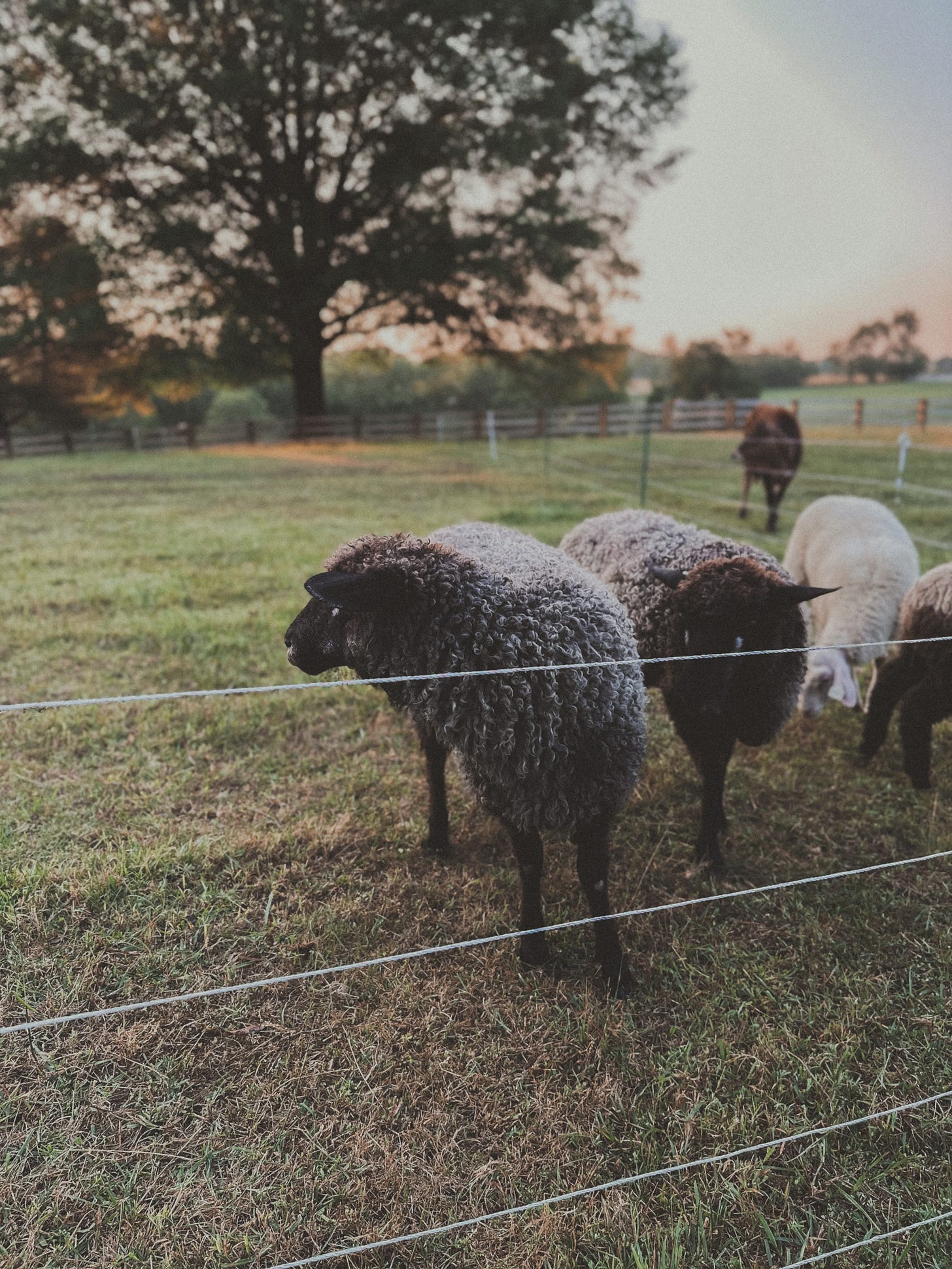 Science and The Truth
That same standard applies to science. Unfortunately, science has its own set of morals. It likes to play God. It likes to learn about mysteries and yet, we find consistently that it has to add to those mysteries in order to get the answer it wants. So it's not the truth to begin with.
I realized at one point during the event, as I listened to a someone speak (someone that I had previously looked up to for my entire career), that if there is no standard, there is no truth. He was asked the question, "you say this is truth, but if it is truth, then how does the body know how to create this truth?" They were specifically talking about the types of water in the body.
I sat there, along with others, waiting in silence.
His response was a quick huff and puff, and then a short, "I don't know, it just knows how to do it. That's just how the body works."
I was stunned. My mouth dropped open, and I even let out a loud "ha!", as I looked around at the crowd from the back row.
Going against his entire method of teaching "truth", which was basically, "you don't state something is truth if you do not understand how it works". Or, if you cannot prove it. He was going against what he had been preaching the entire weekend.
How can you fundamentally prove this truth if you do not even understand how the body creates this truth?
The Holy Spirit quickly quickened my spirit and said, "because I am the Truth that science refuses." And unfortunately, He is the Truth that science wants nothing to do with. He—the Creator—is the missing piece.
My talk was next, in which I began by saying, "your body works the way it works, because you were created by the Ultimate intelligent Creator of all things. Your body knows how to do what it does because God created it to work that way."
One could argue, "but how do you know there is a God?" To which my argument would be this…
Science cannot even explain why your body does what it does. Even the most brilliant scientists that I agree with still can't give you an answer. Science grasps at straws and breadcrumbs. Yet it does not fully understand "why". This is why man can't create anything new. There is no new form of new life anywhere on the earth, not without first taking from something living that was already created by the Creator.
We can't create a new animal without taking cells and genetics from other animals. We can't create a new form of human life without first taking cells and genetics from other living things.
The created cannot create what the Creator creates. Period.
And yet, we don't fully understand "why" because we are the created, not the Creator. You may argue, "how do you know there is a God", but I would argue, "how do you know there isn't?"
I have yet to see man create anything new, or prove anything new. There is nothing new.
Good science always mirrors the Bible. There is a humility that really must take place. But also, a standard.
So many scientists are on the right path. Some get it right. But they are often met with a roadblock. Should they choose to remove the roadblock and replace it with the Word in order to step up, they suddenly have wide open truth and revelation. But if they choose to just stop at the roadblock and instead detour, they create nothing but confusion. And then, fall into the author of confusion, and tailspin. Every immoral thing is within that standard, I promise you.
1 Corinthians 14 states that God is not the author of confusion, Satan is.
Isaiah 41:28-29 says, "Who, when I asked of them, could answer a word.29 Indeed they are all worthless; Their works arenothing; Their molded images are wind and confusion."
Science, in and of itself, has become a molded image. Our "intellect", in and of itself, has become a molded image. We worship the created, not the Creator. And it gets us no where except straight to evil thoughts and ambitions. To a place where we prove what we believe without the foundational standard of truth.
But knowledge is not the same as wisdom. King Solomon had both knowledge and wisdom. Wisdom kept him grounded and righteous, but knowledge and works of the flesh caused him to turn away from God.
Nevertheless, he was still a wise king. And he wrote wise things before his turning away.
In Ecclesiastes, Solomon writes that everything is meaningless. Everything on this earth and under the sun is meaningless. And nothing is new. Knowledge gets you no where. I would venture to say Solomon was even more wise and knowledgeable than the common scientist today.
Ecclesiastes 1:9-11 says,
9 That which has been is what will be,
That which is done is what will be done,
And there is nothing new under the sun.
10 Is there anything of which it may be said,
"See, this is new"?
It has already been in ancient times before us.
11 There is no remembrance of former things,
Nor will there be any remembrance of things that are to come
By those who will come after.
…and then in verse 14 and 15 say,
14 I have seen all the works that are done under the sun; and indeed, all is vanity and grasping for the wind.

15 What is crooked cannot be made straight,
And what is lacking cannot be numbered.
How, then, can science be so sure of what it states? Even common folk can take a quick glance and see that science is always changing, and truth doesn't change.
Thirty years ago butter would kill you. Now, butter is good for you. In the '60s and '70s, we thought it was a great idea to spray DDT on people as a bug repellent and to protect against malaria and typhus. Now we know it majorly causes cancer, birth defects, death, and other atrocious things. Also, "typhus" doesn't really exist anymore. What happened to that? No vaccine for that, yet it disappeared? I digress…
Yet back then, this (all of the above) was "science". This was "truth".
So forgive me if I chuckle when scientists try to stand up on their high horse and say "this is truth!" Even if they are remotely close to the truth. But being close to the truth is still not the truth.
The truth is this…
God is the Creator of all good things.
If science cannot be backed up by the Word, it should be questioned.
If science does not acknowledge the Word and the Creator, it should be questioned.
And if you have no standard for your science—and your standard should be the Word—then your science should be questioned. Over and over again.
I know the Truth. In fact, He is the Way, the Truth, and the Life, according to John 14:6.
It's All in the Blood
Leviticus 17:11 says,
11 For the life of the flesh is in the blood, and I have given it to you upon the altar to make atonement for your souls; for it is the blood that makes atonement for the soul.
Praise the Lord, He sent His Son to shed His blood that we might be made clean. So that we don't have to goto the Levitical priests to make atonement for ourselves, or our sins. So that we don't have to worship science to further our lives. Our debt has been paid by the Creator. Our health rests in Him.
But maybe most interesting about this scripture is that science can back this. The life of animals and people are not in their organs or their flesh. The life source of the flesh and organs is the blood.
It is not the water in your body. It is not the heart or the brain. It is not an invisible energy field. Physically and Spiritually, it is the blood. Blood is a natural cleanser. Blood brings life to every part of your body. Without blood, you're dead.
Without the blood of Christ, you're also dead.
This is why it's so important to know the whole truth. To know why it's important that your whole body be healthy. To know why it's important that herbs be part of your daily or weekly diet. To know why it's important to raise your own food, or at least support those who have raised the standard in food. Who have raised the standard in healthcare.
And so I ask this question—what is your standard? Are you worshipping the Creator, or the created? Are you worshipping yourself? Are you idolizing knowledge and education? Are you setting science on a pedestal when the only person on a pedestal should be King Jesus? If you claim He is your standard, are you really living that out?
Know the Truth, and the truth will truly set you free.
Live in the Truth, and you will never be deceived.
We live in a crazy time right now, my friends. Make sure you're on the right side.
This post was originally posted on my Homesteading for the Kingdom Substack.